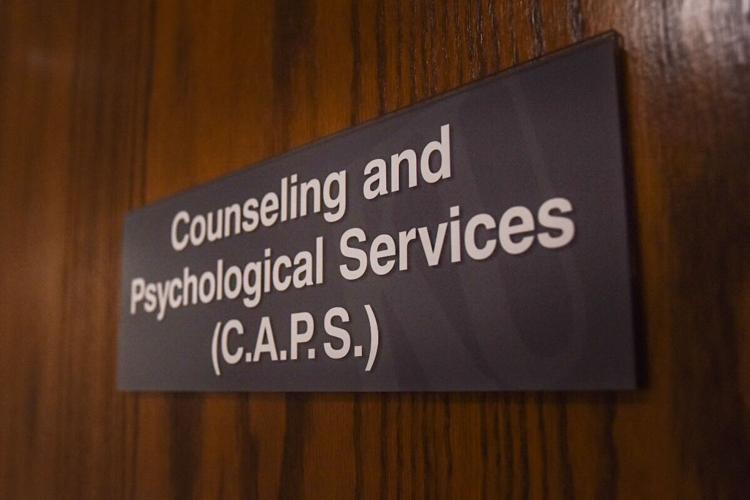 LAWRENCE, Kan. – Throughout the month of September, experts and students at the University of Kansas discussed ways to improve mental health during a global pandemic.
Rachel Auten, the coordinator for student support and case management in the KU Student Affairs office, said since students returned to campus, she has seen a rise in the number of students seeking help for their mental health.
"[Isolation] has led to an increase in some of the anxiety and depression or depressive symptoms I've seen," Auten said. "Overall, we have seen a slight increase in the number of people accessing services."
Counseling and Psychological Services, CAPS, is a great resource for students who need help, Auten said.
Student Senate increased funding to CAPS last year, but Student Body Vice President Grant Daily said there is still work to do.
"For a lot of students, CAPS provides the only mental healthcare," Daily said. "By not working to expand access to it, the system is not meeting the needs of students."
Faith Lopez, a freshman from Leavenworth studying political science, said she sees a lot of resources for students at KU.
"The student leaders are making it much easier to reach critical resources," Lopez said. "The professors have been fantastic at easing my mind and being there for me as well."
Auten said society needs to broaden the conversation about suicide prevention beyond saying those with depression should reach out to resources.
"We need to talk about suicide prevention as access to healthcare, affordable housing, a living wage, safety from racial and gender violence and helping people meet their basic needs," she said.
Even though September and suicide prevention month are coming to a close, Auten said suicide prevention and mental health care are relevant topics year-round, and everyone can do their part to help.
"September is a great month to connect with organizations that are working to expand mental health access and prevent suicide, but we know that work must go well beyond the month of September," Auten said.
According to the CAPS website, due to COVID-19 concerns there are no in-person appointments at this time. Online appointments can be scheduled by calling (785) 864-2277. The CAPS website also provides additional resources to cope with stress or seek support in Lawrence.