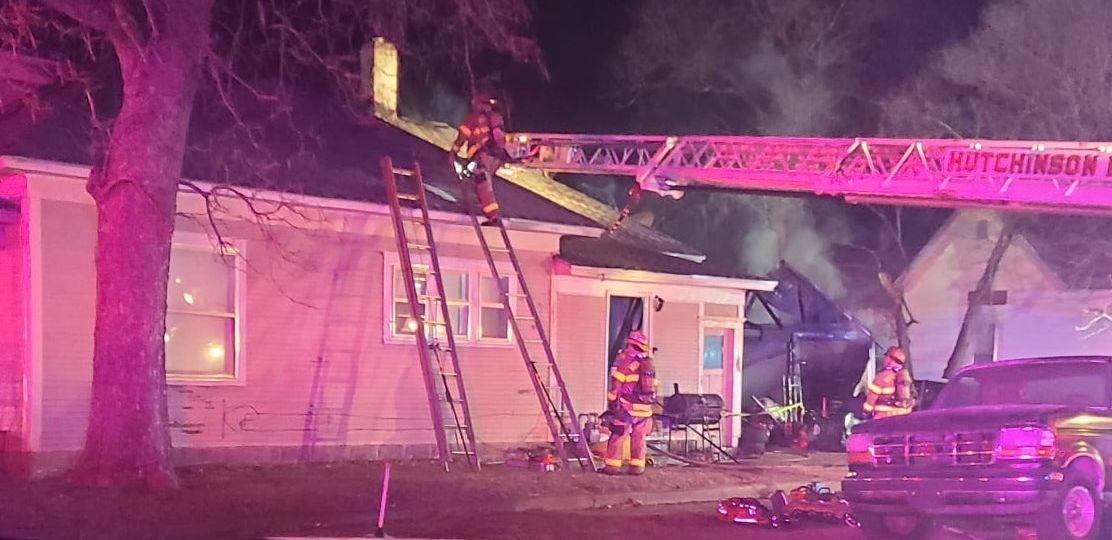 Hutchinson, KANSAS – According to the Hutchinson Fire Department, this unfortunate incident occurred right after 4 a.m. Wednesday.
It happened at 628 E. Avenue C.
Hutchinson Fire Department crews responded to a report of a garage fire.
The responding crews found a detached garage fully involved in fire, according to reports.
The garage was occupied at the time of the fire and the occupant self-evacuated with no injuries.
The responding crews worked quickly to keep the fire from spreading to nearby homes. 
All fire was brought under control at approximately 5 a.m.
Occupants of both affected residences were evacuated by fire personnel and had no injuries, officials said.
The cause of the fire was an improperly installed wood burning stove in the detached garage, fire investigators said.