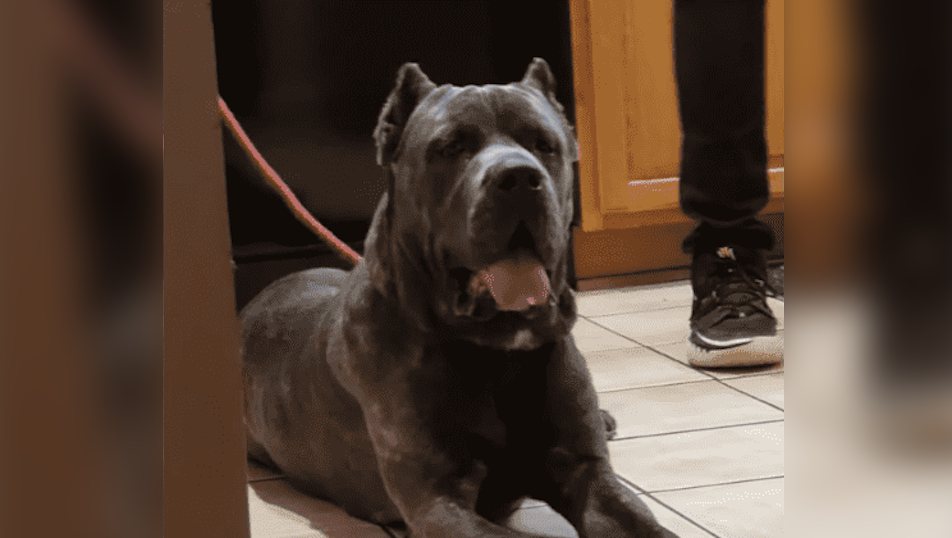 The 9-month-old Cane Corso reportedly went missing after his training class one day. Apparently, something scared the dog and he ran to escape the place. His doting family kept looking for him for almost 2 years and never gave up until the day he was finally found. The owner then turned to her social media to seek the help of strangers.
"Took him to PetSmart for his training and Buddy ran out the door," recalled owner Jacquawn Cummings of Maryland. Apparently, something spooked the dog and he ran to escape the place. 
According to reports, the woman then turned to her social media to seek the help of strangers. She posted a couple of snaps of her beloved pup and this is when Buddy sightings started. "I started getting calls and Buddy was in the area," recalled Cummings. She found home video footage of her pooch roaming several neighborhoods for a year.
Although it had been 538 days since she had last seen her dog, Cummings never gave up. She kept trying to find him and get him back home with his home. For months she followed every possible lead that she got from strangers hoping to be reunited with her furry friend. A year and a half after he went missing, someone saw Buddy at an animal shelter and recognized him from the social media posts. 
When the person reached out to Cummings, she initially could not believe that it was her Buddy as his appearance had changed quite a lot. He was no longer the pup she had lost but a much older version of himself, according to reports.
His ears had been clipped while he was missing but his owner wasn't ready to give up on him just yet. Although he had been away from his family longer than he had known them, Buddy immediately recognized them. 
Cummings recalled how overjoyed he was to see her and her son. But she was heartbroken to see the cruelty he had to suffer during his time away from his home. 'How could someone do this to a lost dog?' was just one of many questions that may have crossed her mind when she saw Buddy. Thus, she reported the matter to Prince George's County police so that the heartless person would be brought to justice.
Meanwhile, she brought her pet back home where he belonged. Ears or no ears, Cummings didn't care. She no longer wished to stay apart from her dog for this long again. She thanked everyone in her local community for their help that eventually led to the safe return of Buddy who will now enjoy the rest of his life with his people.