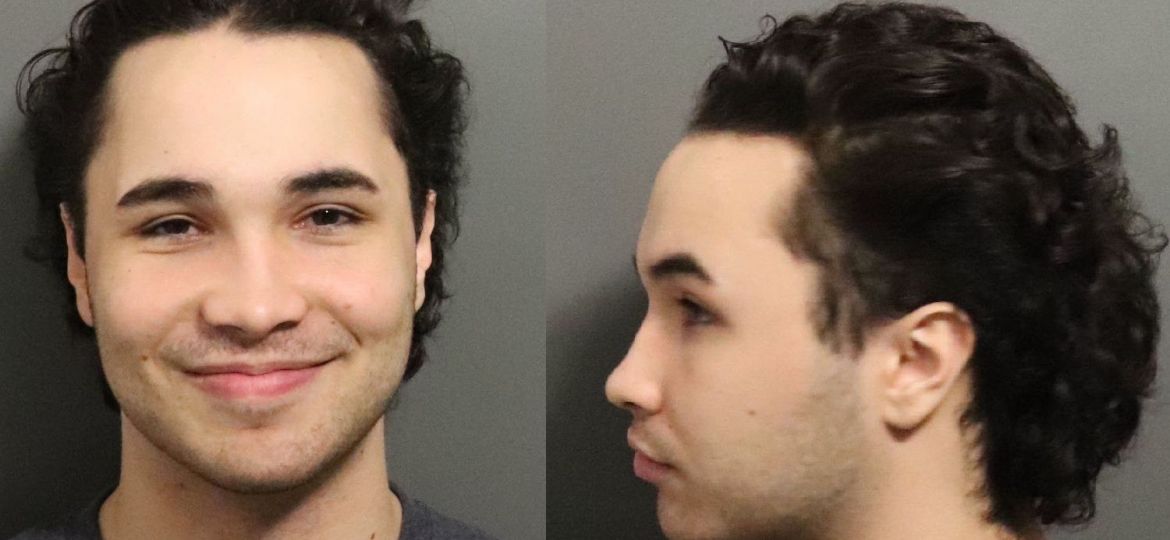 LAWRENCE, Kan. – Michael A. Hormell, 20, had spent more than two years in the Douglas County Jail before he was released on $100,000 surety bond in February. He is charged in a shooting at Parnell Park that critically injured a teen, who later stabilized, on Jan. 26, 2018.
On Friday, he was arrested in connection with new allegations, according to Lawrence Police Department spokesperson Patrick Compton.
Officers were dispatched to a home in the 200 block of North Seventh Street just before 5 p.m. Thursday for a report of an armed robbery, Compton said via email Saturday.
"The alleged victim told officers that someone stole several items from their house at gunpoint before fleeing the residence," Compton wrote.
No one was apprehended immediately after the incident, Compton said. Officers arrested Hormell in the 2500 block of Iowa Street Friday afternoon on suspicion of aggravated robbery while armed with a dangerous weapon, criminal possession of a weapon by a felon and interference with law enforcement, according to the jail's online booking log.
Assistant District Attorney Debby Moody had filed a motion to revoke Hormell's bond on March 27, alleging that he had attempted to contact a codefendant via Snapchat in violation of his bond conditions. She wrote that given "how quickly he violated his bond conditions, the (state) believes the defendant is a clear danger to the community" and he should be remanded into custody, and his bond should be revoked and modified to include GPS monitoring, plus a new $5,000 cash or surety bond.
Hormell's defense attorney, Shaye Downing, wrote in response that the day Hormell had bonded out, the state had asked the judge via an after-hours email to modify Hormell's bond by putting him on GPS monitoring, without a hearing and while Downing was out of the country.
"The matters against Mr. Hormell have been a case study on how many different ways a person can manipulate, amend, bend, and otherwise alter the rules to accomplish an intended goal," Downing wrote. "… The State's Motion fails to include any information upon which the Court should find that there are 'safety concerns' justifying the revocation of Mr. Hormell's bond."
In a videoconference hearing March 30, the judge denied the state's motion to set a new $5,000 bond for Hormell but did put him on GPS monitoring, according to online court records.
However, as of Saturday afternoon, after his arrest in the alleged robbery, Hormell was being held without bond, according to jail records. Compton said Lawrence police had submitted the case to the district attorney's office for review.
In his most serious case, Hormell has been charged with attempted second-degree murder, aggravated robbery, conspiracy to commit aggravated robbery and misdemeanor theft in connection with an alleged drug buy setup at Parnell Park in eastern Lawrence, the Journal-World has reported. His trial in that case has been delayed multiple times but was most recently set to begin the week after the Kansas Supreme Court suspended all jury trials indefinitely because of the COVID-19 pandemic.
As the Journal-World has reported, Hormell was also bound over for trial in January on charges of allegedly firing a gun at an occupied residence in 2018. He was also recently charged with misdemeanor battery against another inmate.
It was not clear from information available to the Journal-World Saturday how Hormell was identified as a suspect in Thursday's alleged armed robbery.