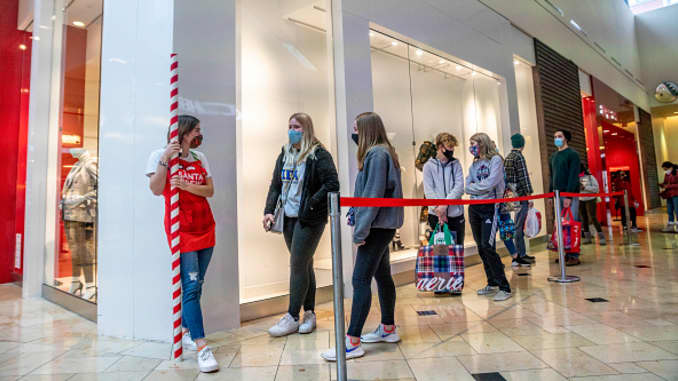 LAWRENCE, Kan. – Black Friday is known as the biggest shopping day of the year, but due to the COVID-19 pandemic, this year it will look different.
On Friday, a number of stores opened early across the metro. Bass Pro Shop, Best Buy, JC Penny's and Kohls opened the earliest at 5 a.m.
The Bass Pro Shop in Olathe had around 100 Black Friday shoppers in line waiting for the doors to open. Some people even got there as early as 2 a.m.
KCTV5 caught up with one Black Friday Shopper who said he was after one specific item that's not usually on sale. He mentioned in order to get the deal, you had to purchase it in house.
He said when he got in line at 3:50 a.m. he was pleasantly surprised.
"I expected more people when I got here. In years past I have been 100 people back and been here three hours early so I was pretty impressed with that," said shopper Leland Rowse.
This year, stores and malls are giving people more options to buy their items, and more time to get the deals.
Bass Pro allocated space for key items to spread people out more, and their ad dates and hours of operation were also extended this year.
According to a KCTV5 FaceBook poll, 24.1% of people said they planned to go to a physical store for Black Friday shopping this year. A total of 52.9% said they did not, and that's due to the pandemic. The rest, said they did not plan to participate simply because they're not doing any shopping.
Target gave their customers an option this year to be able to check their website to see if there's a line outside of the store. If there is, you can reserve your spot and then get a text when it's your turn to go in and shop.