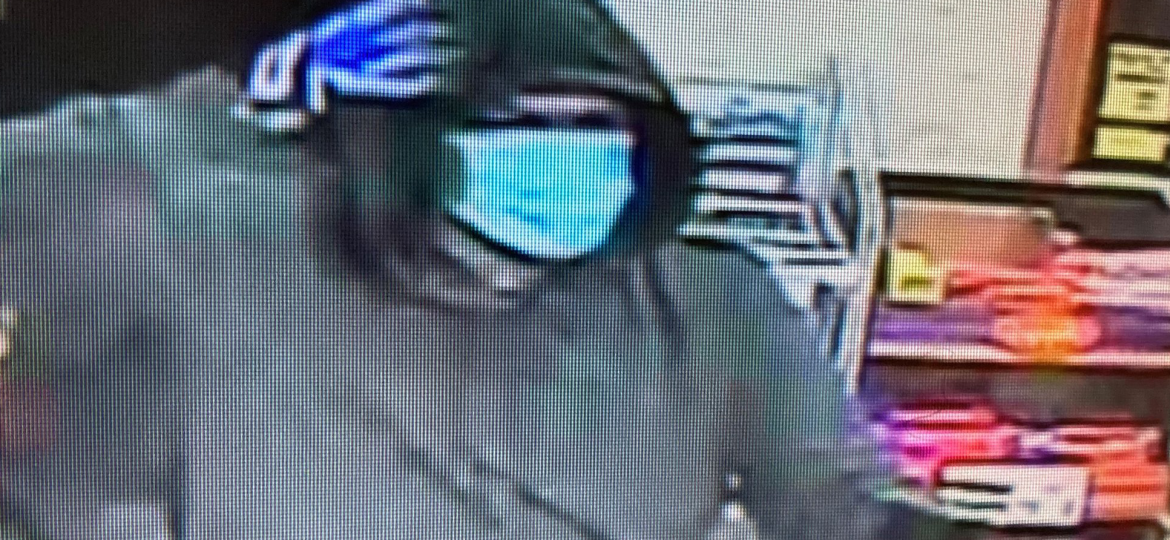 Eudora, KANSAS – According to the Eudora Police Department, this incident occurred around 11:15 p.m. Sunday.
It happened at the Casey's General Store in Eudora.
Eudora Police Department responded to a report of an armed robbery.
Police say the suspect stole undisclosed amount of cash from the business and left on foot.
He is described as white male, 6 foot tall. He was wearing a grey hoodie, grey sweatpants, a blue medical mask and displaying a black semi automatic handgun.
Please call the Eudora Police Department at 785-542-3121 if you have any information about this incident. 
Image Source – Eudora Police Department Facebook Page