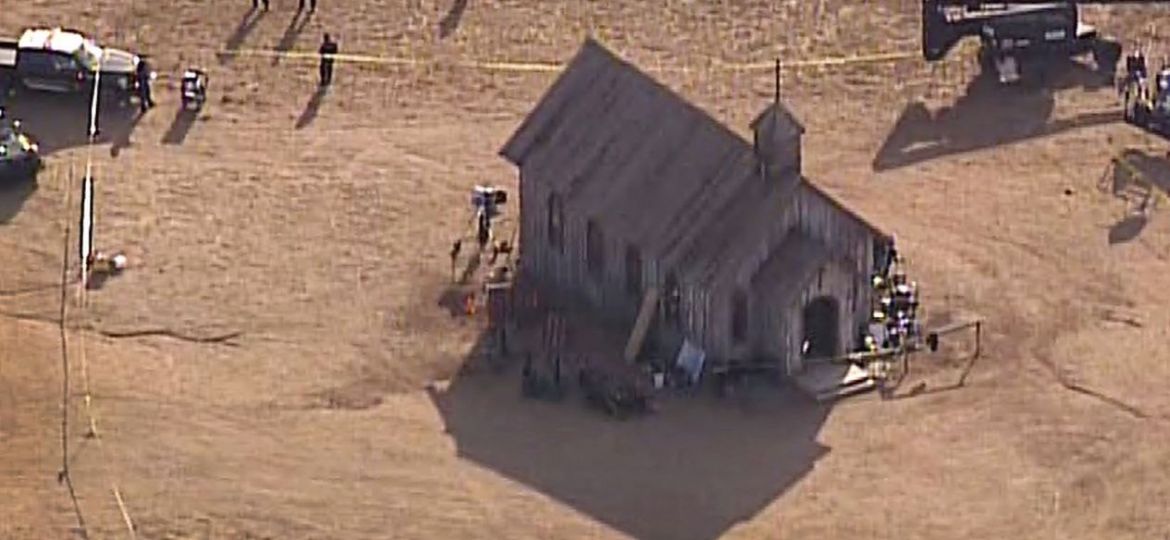 The scene at a movie set quickly took a turn after Alec Baldwin fatally shot woman and injured another man with prop gun. Baldwin and the crew members were shooting for the 19th Century western film called Rust, in which Baldwin is the grandfather of a 13-year-old boy, convicted of accidental murder. In addition to acting, Baldwin is also producing the film, which has now come to a standstill after the shooting incident on Thursday, October 21. 
While on set, Baldwin held the prop gun and reportedly misfired and shot Halyna Hutchins, 42, who was working on set as the director of photography. The incident also left the film's director, Joel Souza, 48, injured.
Hutchins was shifted to the hospital via helicopter, and she was sadly pronounced dead at the University of New Mexico Hospital. Meanwhile, Souza was taken to another hospital and received medical attention.
"The sheriff's office confirms that two individuals were shot on the set of Rust. Halyna Hutchins, 42, director of photography and Joel Souza, 48, director, were shot when a prop firearm was discharged by Alec Baldwin, 68, producer and actor," said a statement from the Santa Fe Sheriff's office. "Ms Hutchins was transported, via helicopter, to University of New Mexico Hospital where she was pronounced dead by medical personnel. Mr Souza was transported by ambulance to Christus St. Vincent Regional Medical center where he is undergoing treatment for his injuries."
Currently, the investigation continues, and detectives are trying to find out what type of projectile was discharged. No charges have so far been filed against Baldwin, who cooperated with investigators after the fatal shooting. 
"Mr Baldwin came in voluntarily to speak with investigators and after speaking with them he left," Juan Rios from the Sheriff's Office said. After the questioning, Baldwin was reportedly seen distraught in the parking lot outside the Santa Fe County sheriff's offices.
"The details are unclear at this moment, but we are working to learn more, and we support a full investigation into this tragic event," said guild president John Lindley and executive director Rebecca Rhine said in a statement.
Following the incident, tributes were shared on social media and expressed grief over Hutchins's death. 
Director Adam Egypt Mortimer, who has worked with Hutchins, said: "I'm so sad about losing Halyna. And so infuriated that this could happen on a set. She was a brilliant talent who was absolutely committed to art and to film."
Director James Cullen Bressack wrote, "I will miss you my friend… this is devastating."
Actor Jeff Daniel Phillips also called her death "an absolute tragedy."
A similar incident took place in 1993 after Brandon Lee, the son of famous martial-arts star Bruce Lee, died while filming for the movie, The Crow. The gun on set was supposed to fire a blank, but Brandon was fatally struck with a bullet that hit him near his spine.
After news of Hutchins being fatally shot by Baldwin on set came out, Brandon's sister also put out a statement on Twitter and said, "Our hearts go out to the family of Halyna Hutchins and to Joel Souza and all involved in the incident on 'Rust.' No one should ever be killed by a gun on a film set. Period."