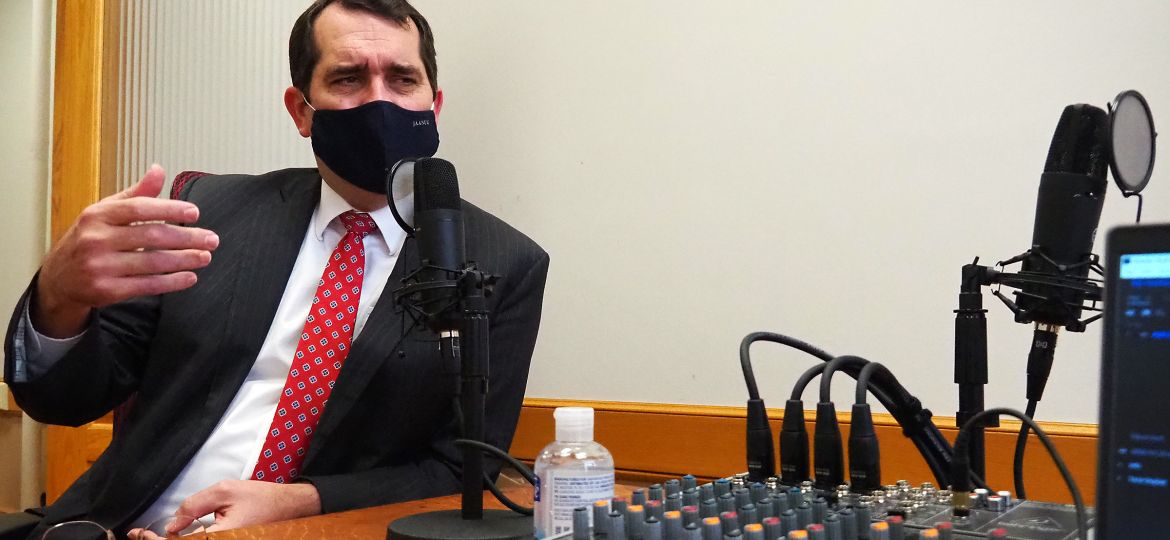 LAWRENCE, Kan. –  Kansas Attorney General Derek Schmidt's office was inundated with input from more than 20,000 people eager to share views on whether President Donald Trump had victory ripped from his grasp.
"I think people on both sides have very strong feelings," Schmidt told the Kansas Reflector podcast. "And, I think President Trump has been a person who people either love or hate."
It was in that context Schmidt added his name to a long-shot lawsuit spawned in Texas and supported by more than a dozen other state attorneys general. It was designed to toss voting results in four states and possibly undo Trump's election loss to President-elect Joe Biden. The possibility of a reversal triggered the flood of email to Schmidt, a Republican in his third term as attorney general.
Some contacting the attorney general thought Trump's assertions about misconduct in swing states — not the deep-red Kansas — were genuine, while others considered claims of the president and his allies to be absurd.
"You've got some that think that, you know, I absolutely had to do this, and you've got others that think, how dare I do this. Now, you know, I don't make legal decisions based upon how many emails we get. I think there's a real legal question here that ought to be answered," Schmidt said.