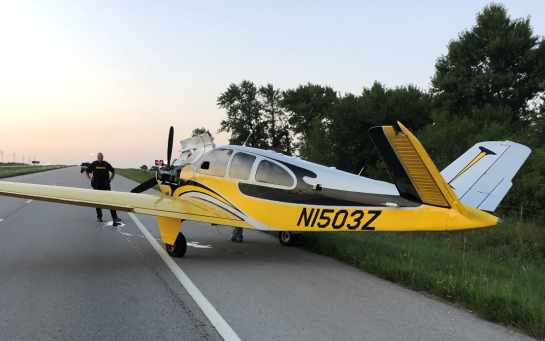 Jackson County, KS – According to the police officials, Bonanza V-35 airplane made an emergency landing on a highway in northeastern Kansas.
The plane landed on U.S. Highway 75 near 142nd Road.
This unfortunate incident occurred Saturday night, after the plane lost engine power after taking off in Topeka.
Police say nobody was injured in this incident.
Four people were inside the plane.
This incident is under investigation.
This is a developing story and it will be updated as new information become available.