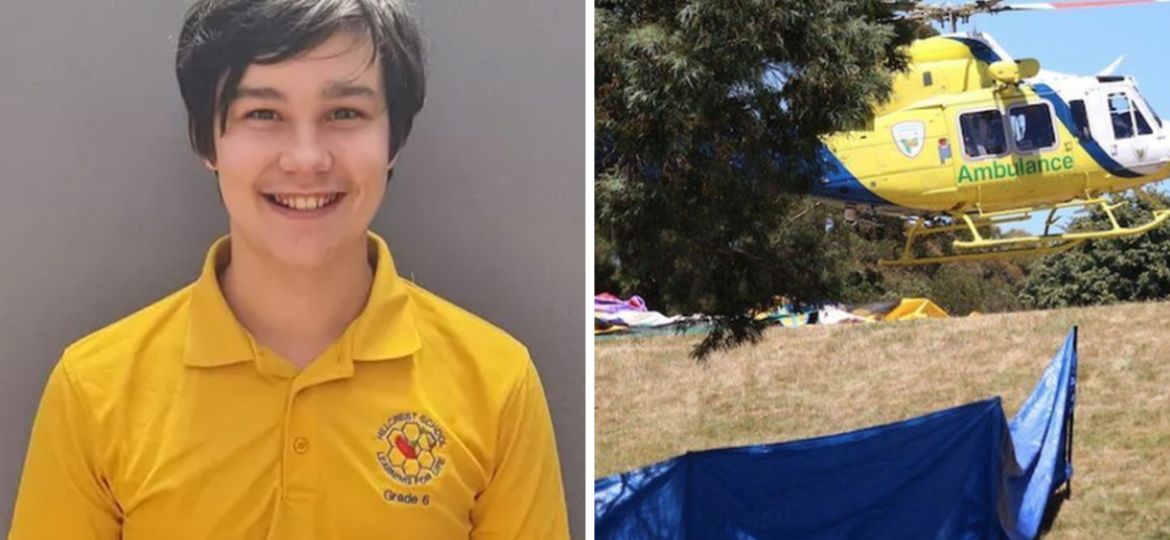 Five children have died and four others seriously injured after a bouncy castle they were playing on was lifted 33-feet in the air by a gust of wind yesterday, Thursday, December 16. The children were at school at the time and the bouncy castle had been brought as par of celebrations to mark the end of the school year.
A rogue gust of wind is said to have blown through Hillcrest Primary School, lifting the bouncy castle up into the air while a number of children were on it.
The fatalities include two boys and two girls who were in Year 6 – between 10 and 11 years old – while a fifth child died from their injuries in hospital, according to reports.
Authorities confirmed that five other children are currently in hospital being treated. Four of them are in critical condition.
"On a day where these children were meant to be celebrating their last day at primary school, instead we are all mourning their loss," Hine said.
Debbie Williams, the police commander, said how, "Several children fell from the jumping castle. It appears they may have fallen from a height of approximately 10 meters."
"This is a very tragic event and our thoughts are with the families and the wider school community and also our first responders."
Emergency responders were immediately called to the scene after the bouncy castle had returned to the ground, but a number of the children had injures so severe that they could not be saved.
A GoFundMe Page has been started to support one of the families of the victims, titled "Help for Georgie Gardam after a tragic loss."
The page reads: "Georgie is an amazing mom to her 3 boys, always putting their needs first.
"Zane was such a beautiful caring , gentle soul who had challenges growing up with his autism and adhd but that never set him back he kept achieving and Georgie is the most amazing mum, she never gave up and was by his side every step of the way encouraging, loving and fighting for him." 
5 kids die, 4 others hurt in nightmare bouncy castle accident in Australia, officials say https://t.co/XiihH87idS

— NBC New York (@NBCNewYork) December 16, 2021