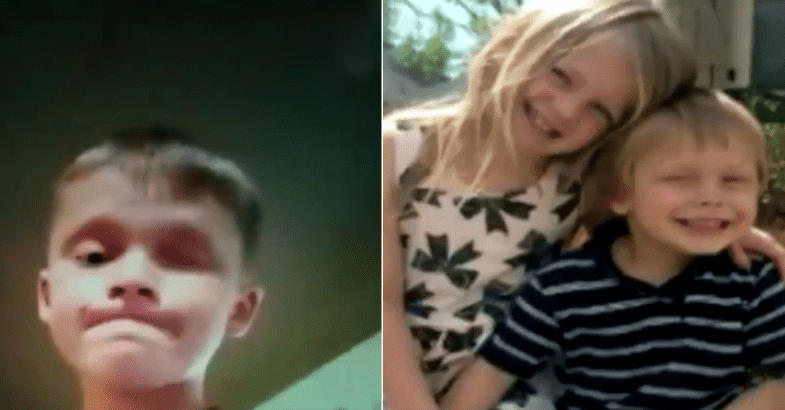 This 12-year-old girl loved to climb trees with her little brother, Robert. But those memories are now tainted after she found her 10-year-old brother hanging dead from a tree in the family's front yard. As the family now tries to cope with the loss, they are also warning other families about the dangers of a TikTok challenge, which they believe is the reason behind the 10-year-old's death. Born with one eye, Robert was always a happy child, and he loved to play outdoors. His family described him as the kind of person who would always see the good in others despite being bullied at school.
The family also revealed that the boy loved to spend his time scrolling through TikTok. And this might be the reason that caused his untimely death, which investigators believe does not appear to be suicide.
"They said they don't believe it was a suicide because he was a happy child and after looking at his TikTok it could have been a TikTok challenge," his 12-year-old sister, Madison Craig, said.
In the moments before Robert was found dead, it is believed that he was filming what is known as the "blackout challenge" on TikTok. The dangerous challenge is all about getting kids to tie a rope around their neck and seeing how long they can hold their breath.
Robert's family suspects that he was trying to film himself performing this challenge before hanging himself to death from a tree.
"I walked outside, I saw his tablet and I saw him hanging from the tree," Madison recalled. "I ran over and got him down. I called 911 and tried to do CPR on him."
The boy from Georgia was rushed to the hospital but was eventually pronounced dead. As investigations began, authorities took a look at Robert's tablet and suspect that he may have been trying to film another TikTok video. The investigation into his death still continues. With Robert's life tragically cut short, his family is urging other families to stay alert so that their children do not become victims to the "blackout challenge." Nothing can bring Robert back, but Madison gave a brief message to others and said: "Grandmothers, grandfathers hold your kids tight."
"I walked outside, I saw his tablet and I saw him hanging from the tree. I ran over and got him down. I called 911 and tried to do CPR on him," his 12-year-old sister Madison said. Roberts family says investigators told them his death was not a suicide. https://t.co/BsU0EiggI0 pic.twitter.com/SE0jO5RZ8F

— CBS46 (@cbs46) September 24, 2021